Discussion Starter
·
#1
·
I found a complete kit on ebay, part number 82209237, for too good a price to pass up and yesterday they showed up at my door. So of course I had to hurry home after work to install them. It was fairly easy despite the instructions containing nothing more than artistic renditions of each step so I figured I'd put something together to help the next cali owner out.
step 1 is to disconnect the battery. I like to ziptie the terminals together so they don't accidentally touch the battery posts. The factory battery terminals are held on with 10mm hardware.
The next thing to do is look under your steering column. You'll see two dark holes and a torx screw. The holes contain 2 phillips screws and the torx head is a t-20. The screws are way up in the holes so you'll need a long screwdriver.
After the screws are out just lift the top half of the column off to expose the turn signal and light switch. The instructions say to remove the bottom but it didn't want to come off for me and I didn't want to force it off. There is plenty of room to finish without removing the bottom fully. There is only one phillips screw holding the switch in. Just unscrew it (in my picture it's at the bottom and half unscrewed).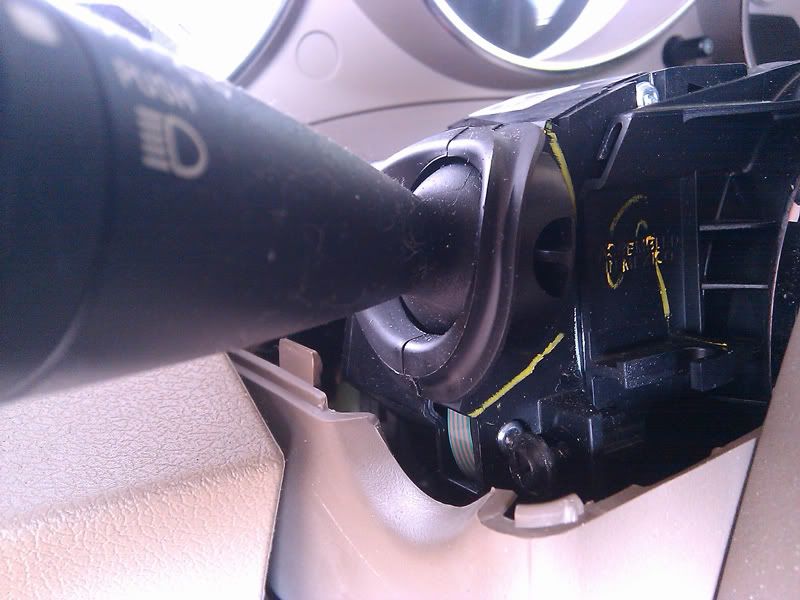 There are 2 plugs to remove from the turn signal switch, a white and a black one. They both come out fairly easy. Now just pull the switch to the left and it will slide out.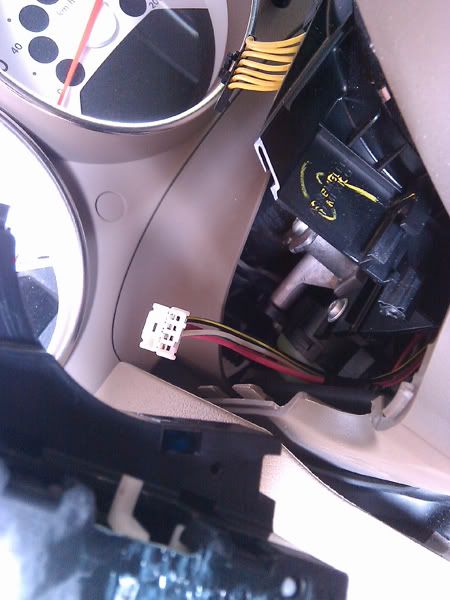 When installing the new switch be carefull of the black plug. The plastic on the column pushed back the insulation on one of my wires when I was persuading it to go back into place.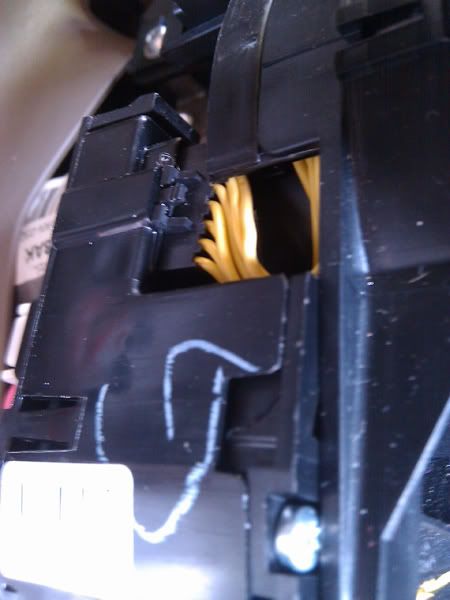 Now just put the column back together (opposite of removal) and head to the front bumper cover. It's time for the scary part to begin. First thing you have to do is remove the black deflectors behind the bumper where the fog lights will go. It just pushes out with a little force.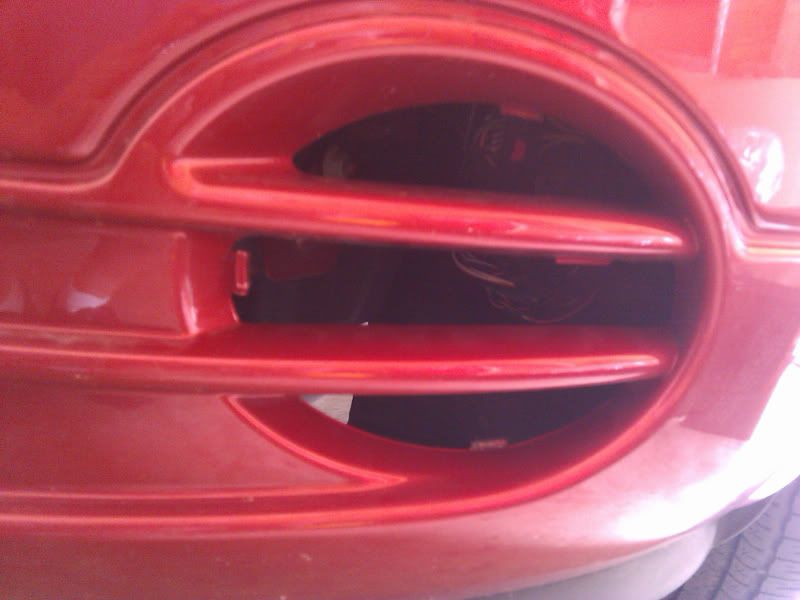 I put some tape in the hole where I was worried about scuffing anything I didn't want scuffed with the saw. Turned out it was more trouble than it was worth and I didn't do it to the other side.
No going back now, the nightmare has begun! Looks scary I know but any slip of the saw here and it will not matter. The "cup" will cover any marks left by the saw getting away from you.
Just follow the curvature of the bumper to cut the ribs out. Like I said there is no need to be artistic here, the cup will cover everything.