Discussion Starter
·
#1
·
First, I want to thank everyone on this forum for their input in trying to help me get my interior center and shifter bezel painted.
I went from doing it myself (the shifter bezel), to really screwing it up and it looking like crap (sorry, no pics
) to finding a local paint shop that would paint it for me. He said he would have charged me $55-$60 to paint them if I had brought them to him as they are stock. I had really jacked up my shifter bezel so he had to get that old paint off and repaint it. I paid him to do it because I did not trust myself to do it any longer. LOL He charged me $30 for the labor on prep for the shifter bezel, not too bad considering how bad it looked.
And get this, they actually had a pint of Brillian Black (the new black) so I was able to get it painted to match the exterior (WOOHOO!!!), which is what I wanted from the beginning. I recommend that you guys get them painted by an experienced painter, it makes the Krylon job look like crap.
So here they are, the promised pics...I wish I had a better camera: :wow:
First a new pic of the exterior (with new 14" shorty antenna):
Here is a close up of the antenna (bought off ebay):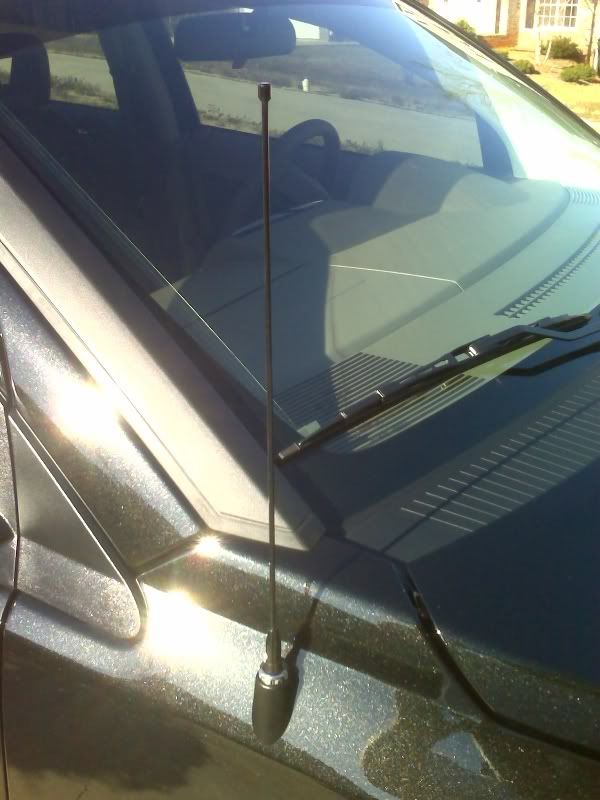 And here are several pics of the custom painted bezels: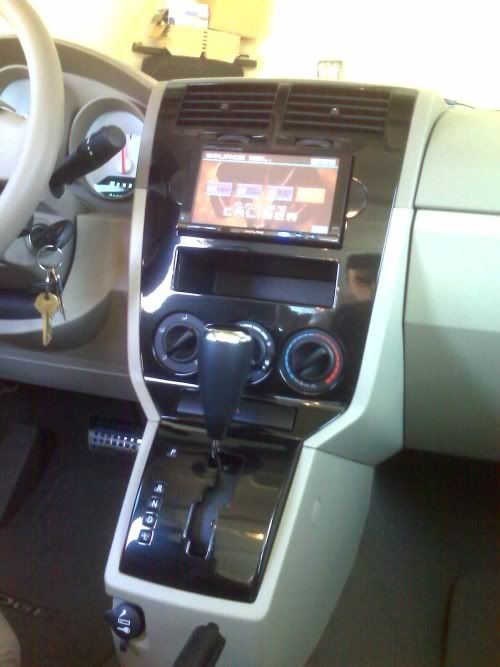 And a close up of the shifter bezel:
And my newly installed Bright Pedals:
I am going to try and get a better camera and take some nice shots to upload to the Member Gallery as soon as possible.